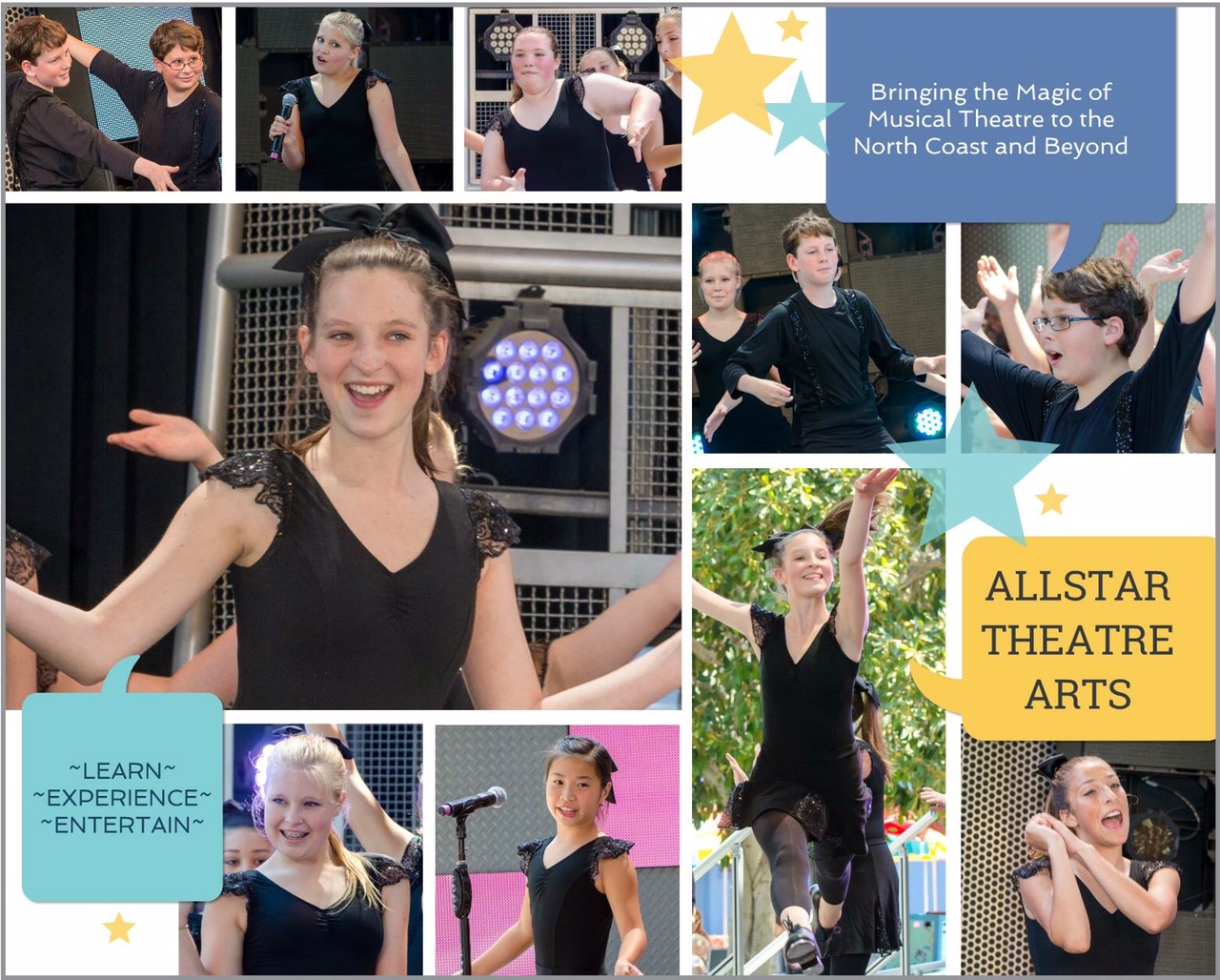 Allstar Theatre Arts
An Ink People Dream maker project, Allstar Theatre Arts fuels the creative spirit of local youth by developing, empowering and advancing young artists. Our program includes productions, classes, in-school program, community appearances, and a leadership development component, ATA provides affordable and meaningful arts experiences for Humboldt County families, children, and teens.
Meet the Team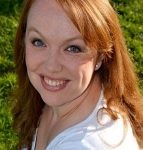 Sarah van Dissel
Artistic Director
Sarah has been teaching and directing children's musical theatre locally for over 10 years.  She has performed professionally and with local community theatre for over 20 years; in shows such as Brigadoon, The Wizard of Oz, and Mary Poppins, to name just a few.  She has directed children in Disney's The Little Mermaid Jr, Alice in Wonderland Jr, and Madagascar Jr.  Sarah has studied vocal performance in San Francisco, New York as well as Chicago, where she was mentored by Metropolitan Opera star Susanne Mentzer.  Sarah also performed with the Aspen Opera Center for two years, being one of the youngest sopranos ever accepted into the program.  During this time she was personally coached by both Richard Bado of the Houston Grand Opera and Gayletha Nichols, director of the Metropolitan Opera's National Council Auditions.  Sarah has earned a Bachelor of Arts Degree in  Vocal Performance from Humboldt State University and is happy to be giving back to the community by teaching musical theatre and voice to the children of Humboldt County.  In her spare time, Sarah runs a private studio, offering private voice lessons to students age 10-18.  Please contact Sarah directly at superirish@gmail.com for more information on private lessons.
Carrie O'Neill
Music Director
Carrie has taught children's musical theatre in Humboldt County since 1998.  She loves teaching piano and musical theatre, and really enjoys working with her little stars.  She began her involvement in local community theatre at the age of 12, and has enjoyed being on stage ever since.  She has three rambunctious kids that also love the stage and she is looking forward to many more years of inspiring kids of all ages with her love for music.  Carrie holds a Bachelor of Arts in Music and is finishing up her teaching credential.  In her spare time, Carrie offers private piano lessons.  For more information on private lessons, please contact Carrie directly at schmecktgut@hotmail.com
 
Shelly Harris
Lead Choreographer
Shelly has been dancing most of her life, but started her formal training in 2006.  She has earned a Bachelor of Science degree in Kinesiology with a minor in dance.  Her focus in dance is musical theatre jazz, contemporary jazz, classical ballet, and occasional tap.  She has been a Company Dancer at North Coast Dance for 7 years and has been teaching and choreographing for children in Humboldt for the past 4 years.  Her favorite works so far include "The Little Mermaid, Jr" and a medley she choreographed for Allstars performing at Disneyland.  As a performer, you might have seen her as "Rose Queen", "Arabian" and "Spanish Princess" in the Nutcracker, "The Wicked Witch of the West" in the Wizard of Oz Ballet, "The Genie" in Aladdin the Ballet, and "Beast" in Beauty and the Beast Ballet. She has also performed in many musical productions in the area at the Arkley Center and Van Duzer Theater.  She has been acknowledged for her choreographic triumphs and has been awarded multiple titles for performances in dance competitions. Shelly has always had a special place in her heart for musical theatre and has grown to love choreographing for kids and helping to put together large productions.

Hannah Jones
Tap Instructor
Hannah grew up in Humboldt County and began performing at the age of 4. She spent 18 years studying vocal performance, dance, and musical theater with HLOC and Ferndale Repertory Theater; and has performed leading roles including Peter in Peter Pan, Hellen Keller in The Miracle Worker, and Princess Fiona in Shrek the Musical. Hannah took her first Tap class while attending Humboldt State University in 2006. She quickly fell in love with the rhythm, musicality, and art of Tap and hasn't looked back. Since taking that first class, she has studied intensively with Melissa Hinz and has attended Miller & Ben's Big Apple Tap Festivals in San Francisco. Hannah is the primary tap instructor for Ferndale Dance Company.
The Ink People
Allstar Theatre Arts is proud to be an independent Dreammaker project of the Ink People.