Allstar Theatre Arts is proud to present Rogers and Hammerstein's classic musical, "The Sound of Music" this summer - July 12 through the 21st at the EHS Auditorium.
TICKETS ARE ON SALE NOW! DON'T MISS OUT ON OUR LAST WEEKEND of this critically acclaimed local production!!!
Click below to reserve your tickets online: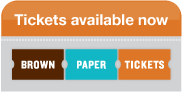 Our Allstars are a group that performs at various local events, from the Botanical Gardens, local showcases, musical venues, schools, and even travel opportunities to perform outside of Humboldt.  Allstars perform year-round.
In addition to the 'Junior' Allstars that we added last year, we created an advanced 'Gold' Allstar group as well as the 'Spotlight Singers' group.
Group sizes are limited and and acceptance is by audition only.
CLICK HERE for audition criteria or contact us at info@allstartheatre.org or call (707) 502-2658.
Summer session is August 5th-9th!  Join us for a fun filled week of theatre games, costume making, stage makeup and dance workshops!  The camp will culminate in a fully staged production of Disney's "The Jungle Book (Kids)."
Sing! Dance! Act! This fantastic camp lets everyone be a star through the magic of musical theatre.  Young actors and singers will learn performance skills, the importance of working as a team, cooperation and collaboration all in a supportive and positive environment!!
CLICK HERE for REGISTRATION Forms
Email info@allstartheatre.org for more information or call (707) 502-2658.
Welcome to Allstar Theatre Arts
An Ink People Dream maker project, Allstar Theatre Arts fuels the creative spirit of local youth by developing, empowering and advancing young artists. Our program includes productions, classes, in-school program, community appearances, and a leadership development component, ATA provides affordable and meaningful arts experiences for Humboldt County families, children, and teens.